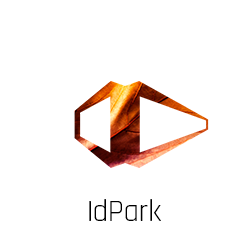 Parking Access Management
Prevent abusive parking situations and security breaches
Enjoy the most advanced security access control to car parks. We integrate several car park and bollard barriers to all vehicle identification and recognition technologies.

New Software, Better Management
Total control in a Simple Click!
Control access to private car parks from a single centralized application. Have a simple service that will revolutionize your access systems with the security and autonomy that your company deserves.
IdPark presents itself as the best application for controlling access to car parks or other premises aimed to motor vehicles.
IdPark Plataforma Idonicsys EN

New Platform
IDONIC

SYS
A Powerful Software Platform for Your Applications
A platform that brings together the most diverse solutions in the areas of management, control and security.

New Tools
New analysis of results; New statistical analysis;
Automatic Updates; Automatic licensing.

A Practical and Affordable Structure
Management of different areas of the company on the same platform.
Server-based platform and networking.

Greater Integration
Wide integration with different car park barriers, bollards and associated control electronics, namely: RFID card systems, UHF antennas and licence plate recognition.

Licence Plate Recognition System
A "Doorkeeper" at your disposal!
Parque Principais Características EN
More Security and Autonomy
Car Parking Spaces gain autonomy, with the most recent Parking Access Control System
The main feature of the Car Parking Access Control System is the possibility of access control to vehicles being done by licence plate recognition. Licence plate recognition is the latest technology to control vehicle access to private car parks, designed to automatically operate in obtaining information on who, when and how someone enters or leaves the premises. It is the solution indicated for those looking to combine security access control, management and convenience in a parking guidance system.

Licence Plate Recognition
It automatically recognizes, detects and verifies the licence plate number of all vehicles passing through a checkpoint, either inbound or outbound. Easy management via IdPark software, locally installed or via remote server.

Online Access Validation
Presences and authorizations of vehicles can be validated, depending on the access permissions in place. Possibility of changing access plans and opening garage gates for automobiles, remotely.
Have a Secure, Controlled, and Independently Operated Car Park
For intensive use. Always operational.
Parque Características 01 EN
Do you know who enters and leaves your Car Park facilities?

Internal Vehicle Management
Of medium or intensive use, there are car park barriers for each type of demand. By controlling the entry and exit of vehicles, they guarantee complete safety of barrier gates, mechanical resistance, stability and resistance to adverse climatic conditions. Possibility of integration with licence plate recognition. From a central location get detailed reports on all the traffice of the buildings' parking access control system.

Visitor Management
If you want to manage the parking space, while you know when visitors enter and leave the premises and define restricted access areas for certain vehicles, this solution is the answer. This is a tool for maximum efficiency and saving costs, as well as better service to your customers and suppliers who visit your facilities daily, providing greater convenience in vehicle access.
Parque Características 02 EN
---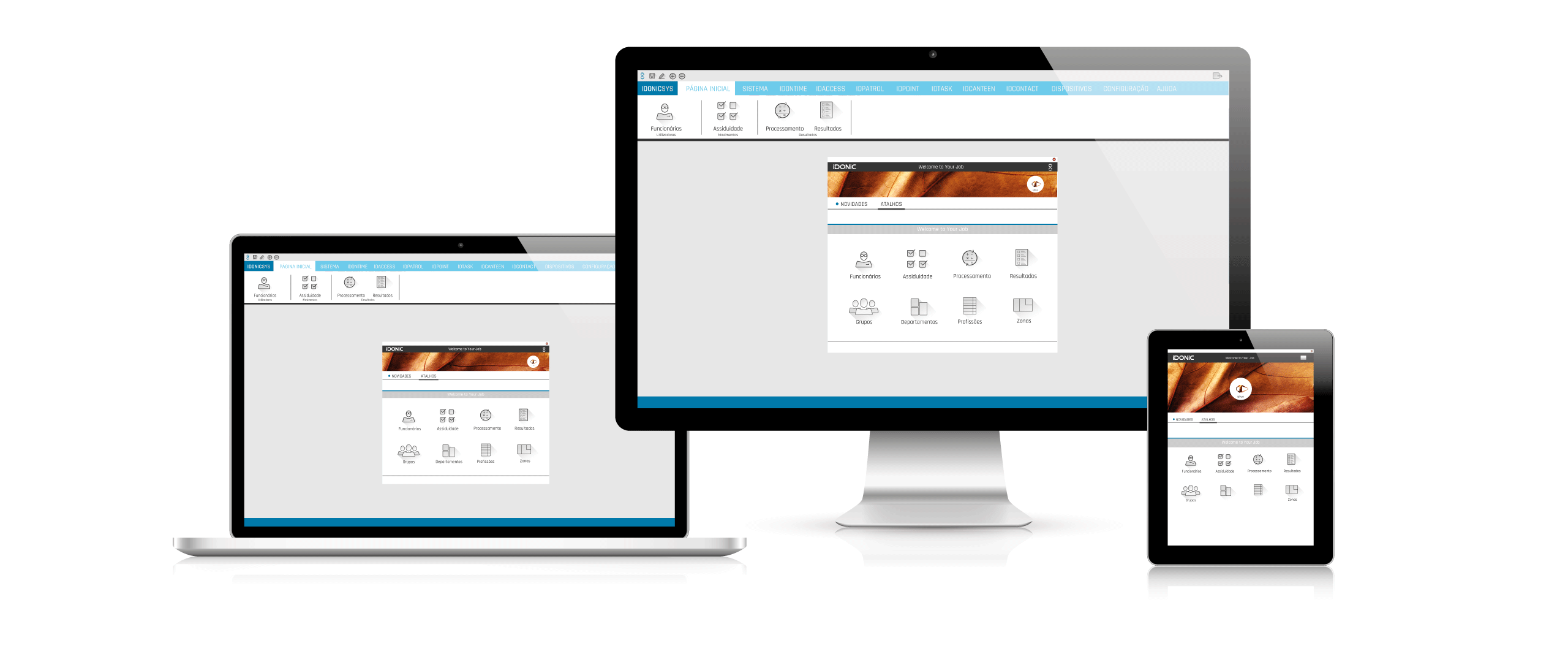 Parking Access Control Management
Regardless of whether it is a private or public car park, whether or not for profit, abusive car parking is a constant problem to all. Developed to control the access and management of car parks, IdPark solutions allow effective control of your facility, being structured and directed to the specific needs of each project. This solution may consist only of hardware solutions (car park barriers, bollards, etc.) or integrating physical equipment with the IdPark software.
The IdPark Software allows:

Hardware Integration
Possibility of integration with various models of car park barriers, retractable bollards, garage gates, etc. Control and record all entries and exits of vehicles in your car parks locally or remotely.

Licence Plate Recognition
Record all the entries and exits of vehicles in your car park. No need for validation devices, the identification of the vehicles is made by their licence plate and access is managed according to the assigned profile.

"Via Verde" access
If you want an access control with maximum convenience and high levels of security, we have UHF antennas and long-range identifiers, which will allow access to your premises without the need for stopping and opening car windows.
Parque Características 03 EN
---
Why stop … if you can move forward?
"Via Verde" Long-Range Vehicle Detection System
Don't you like the idea of having to get out of your car to open a gate to enter the car park or garage? Even in the winter with rain or in the summer with all the heat, having to open your car window in order to access the card reader is something that you find unpleasant? If this is the case, the solution is the installation of UHF Terminals.
This "Via Verde" system allows you to carry out the authentication and immediately obtain entry or exit authorization through long-range reading of proximity cards (UHF Cards or TAGs) installed inside the vehicle.
With the installation of UHF antennas, all access movements will be registered in the system, and access to the facilities can be withdrawn at any time by cancellation of the card in the Parking Access Control Software – IdPark.
Parque Software Hardware EN
---
Software and Hardware for Demanding Organizations
The perfect combination of hardware and software is achieved through the implementation of a high performance system for controlling access to vehicles. Automatic car park barriers, licence plates and bollards, along with video surveillance system (CCTV), provide complete answers to any demand, allowing the management of professional car parks. All access is managed and monitored from the IdPark software, and may be installed locally or remotely, without implications for the end user.
A Quality Recognition
IP Licence Plate Recognition Camera
If it is not viable to use cards to identify the various users and visitors, you can opt for the installation of a security access control system by recognition of licence plates. Flexible and reliable, this system identifies the vehicles by their licence plate. By knowing the licence plate number of your visitor's or user's vehicle you can validate it and grant the access on the spot. Later, you can withdraw this permission through the IdPark software. A click is all you need! Networked, they allow for security access control of several locations in a centralized way.
IDONIC PARK RM02
IP Recognition
Car Park Access Control by License Plate Recognition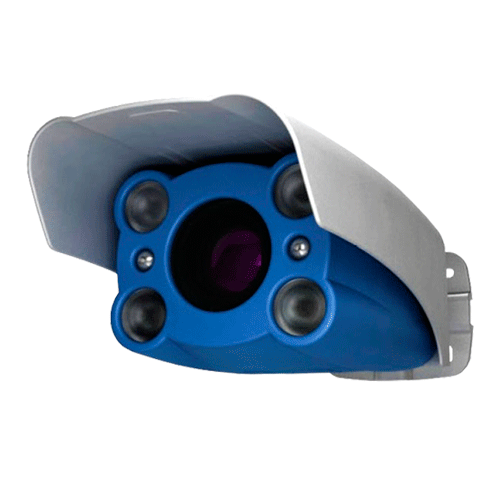 Irreplaceable
Car Park Barriers
Available in a variety of models, due to the need for quick opening, use intensity and pass-through measurements, IDONIC offers rugged, heavy-duty barriers. With the possibility of adding rectangular or round arms (for windy zones), it allows the placement of various accessories such as: barriers against the passage of animals and people through the lower part, photocells, magnetic turns, arm lighting, fixed or movable arm and luminous signs.
IDONIC Park
IDONIC PARK BR01
Car Park Barrier
Gates for the control of motor vehicles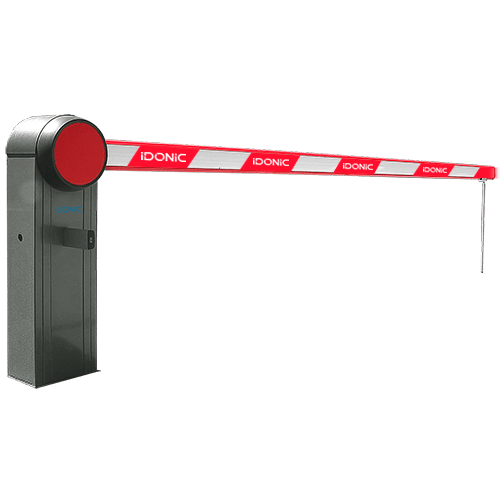 Authorized access … from a distance!
UHF Security Access Control Systems
If you want a Secure Access Control System for your car park with maximum convenience, the installation of UHF Terminals or Antennas is the solution you want.
Similar to the Via Verde system, UHF (Ultra High Frequency) technology fits into card-reading or long-range proximity TAG systems. This technology gives all the security of a card system with the convenience of not having to stop to authenticate, exposed to the harsh climatic conditions or inconvenient approaches.
IDONIC PARK
UHF system
Control of Car Parks by UHF Antennas, UHF Terminals and Cards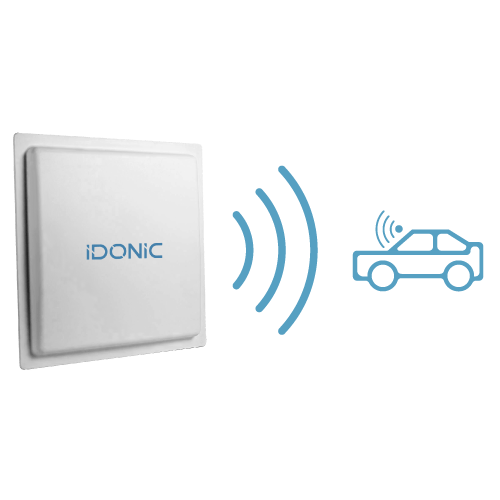 Specimens for all sizes
Simple and Double Car Park Reading Machines
For the purpose of concentrating the entire communication interface with the users of car parks, entry and exit terminals meet all the requirements for the attachment in a single reading machine of all possible identification components in the access control to the car park.
In variants of simple (automobile only) or double (car and truck) terminals, this standard reading machines allow the installation of intercom for communication with the interior, card dispensers and collectors for visitors, security access control for frequent or contracted users, payment systems, etc.
IDONIC PARK BT03 E BT04
Card Dispensers and Collectors
Light and heavy-duty reading machines for Entering and Exiting Car Parks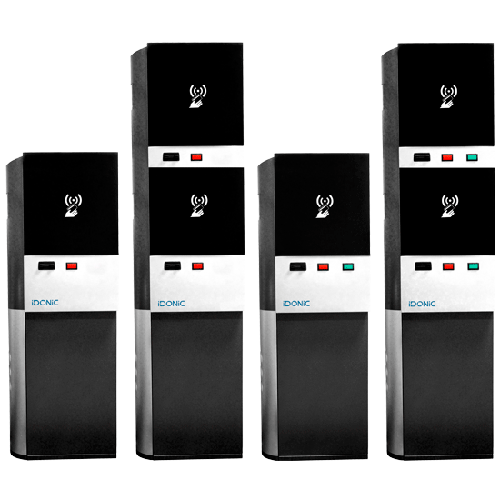 Towards Simplicity!
Car Park Reading Machines
For placement in entrances and exits of Car Parks, IDONIC has a wide range of models with standard dimensions or made to measure to your needs.
These allow to incorporate card dispensing and collecting machines of proximity cards, tickets and bar code tickets, intercom for communication with the reception, card readers of the most varied technologies, electronic access control, etc.
IDONIC PARK BT02 E BT01
Car Park Automated Machines
Car Park Control by automated machines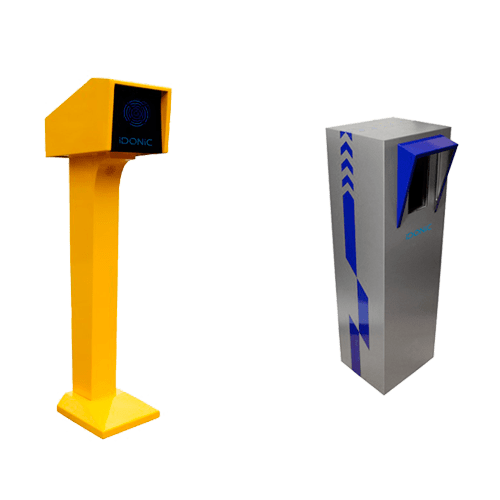 Experts in Automobile Circulation
Traffic Lights, Bollards, Beacons and Speed Breakers
A complete car park does not waive a series of equipment, the purpose of which is to facilitate car traffic, helping drivers and ensuring the safety of the remaining users of the car park.
Plastic beacons that organize the traffic direction and the route of vehicles, bollards that allow the reservation of parking spaces for special users, traffic lights that control traffic and speed breakers, are some of the examples of indispensable mechanisms.
IDONIC Park
Traffic Lights, Bollards, Beacons and Speed Breakers
Traffic control equipment for car parks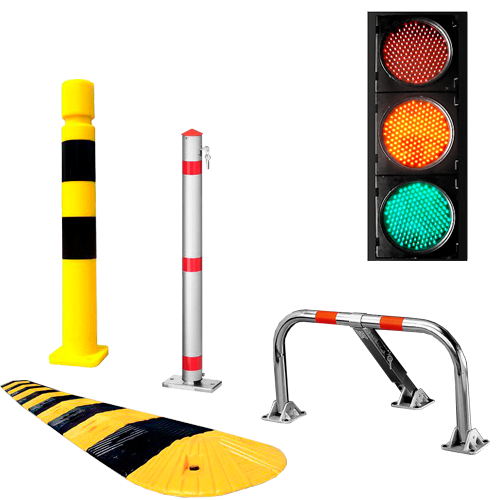 Turn Convenience into Profitability
Paid Car Park System
If car parking is your business, we have a complete range of equipment for the management of public car parks.
Whether through entry and exit terminals (equipped with readers and card dispensers and intercom systems), car park barriers for intensive use, manual or automatic payment machines, as well as certified management and billing software, IDONIC provides you with everything you need.
IDONIC PARK CPA01
Car Parks with Automatic Payment Machines
Complete system for the management of paid car parks.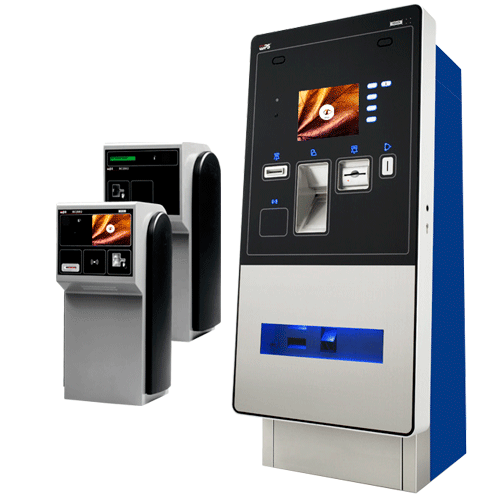 site gestao de parques de estacionamento EN
More Models and Hardware Information at Our Website:
MORE INFORMATION
Fields marked with * are mandatory.